Get empowered with 21st Century
Learning Practices
Contextual
Learn on-the-go! What you need, when you need it.
Relevant
Content that's updated daily to match your learning needs.
Personalized
Race to your goal with your very own skill map.
Engaging
Learn, share, grow, and get rewarded!
You shop and get reward points. You game and get reward points. Why not learn and get reward points? Here, you can.
Curated, Highly-engaging Content -
Just for Your Team!
Empower your team with new learning and skilling tools
Videos
Articles
Podcasts
Courses
Best features
Be in step with changing
workplace needs
The Magic Learning Box
4.5M+ Articles, 2.3M+ Videos, 150,000+ Podcasts, 356,000+ Courses
Trusted by the Best
500+ Companies, 20,000+ Active Employees
Map Training to Company
Training based on employee skill analytics and your future needs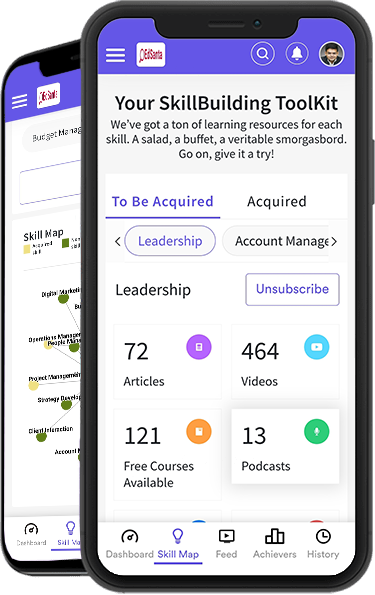 Try The Elite Way
257,250 Hours of monthly learning, 74% member engagement
Get personalized learning
Your very own personal skilling advisor to speed you to your goal
Validate Employee's Skills
Elite's assessment plan gives you flexibility. Our User Analytics and ROI management gives you visibility
Exclusively for the Tribe Community
Only ₹ 199 ₹ 149 that too Pay-As-You-Go!*
+
Plus a Free Subscription for the 1st Month!
*When you opt for Pay-As-You-Go, only get billed if you access content using Elite.
15,000 sources with over 50 million+ content assets to choose from!